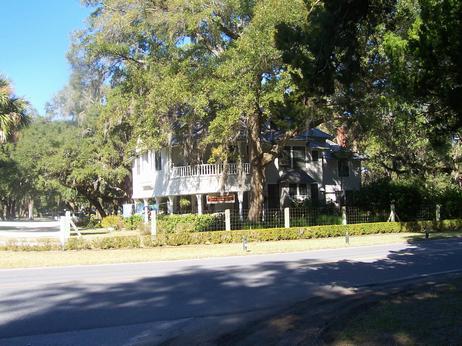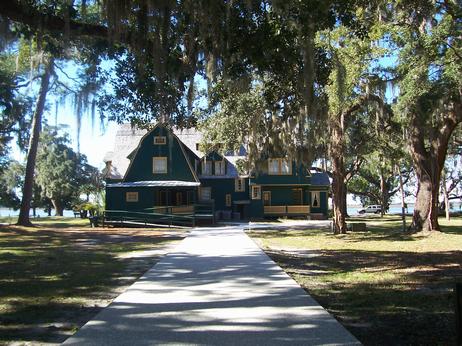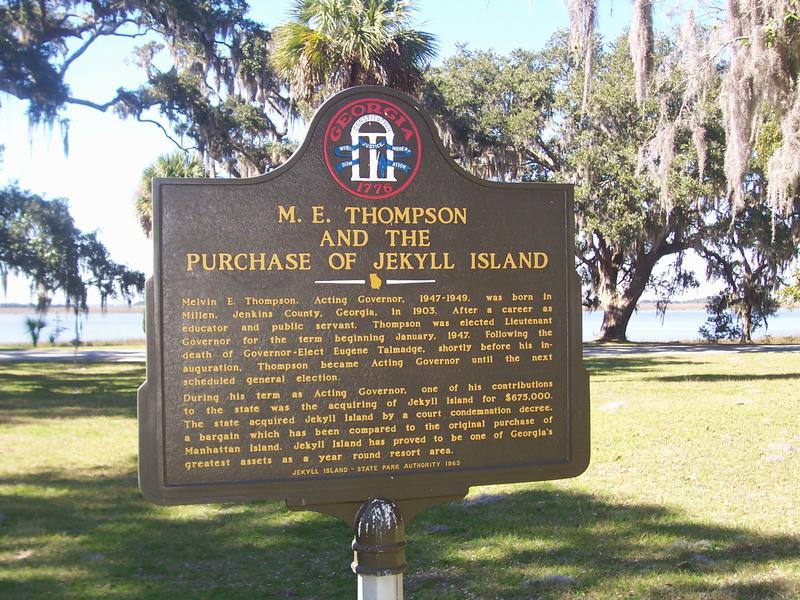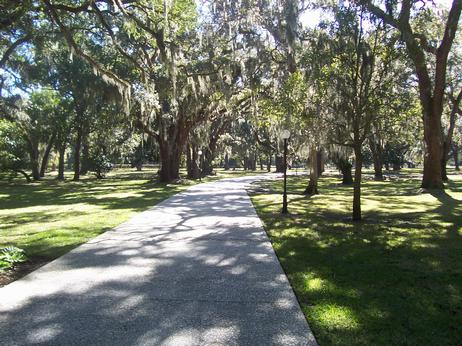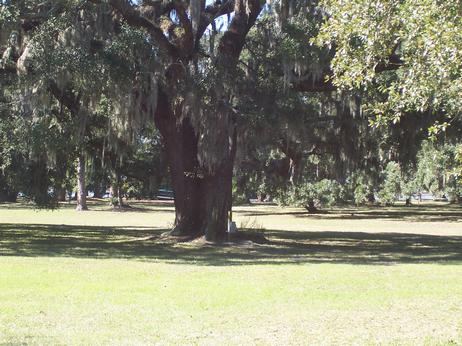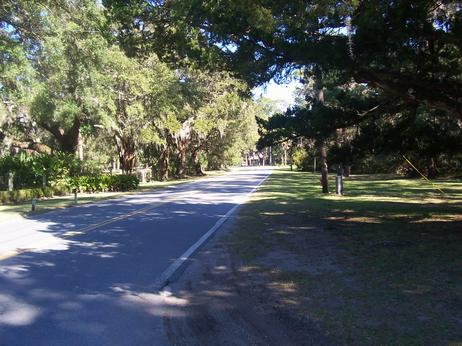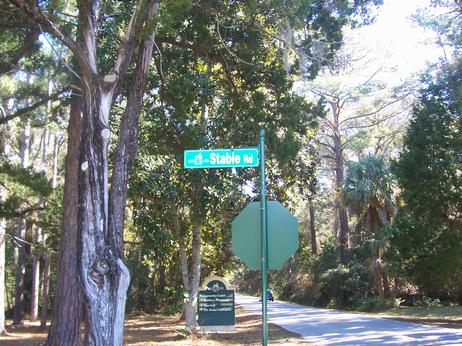 Left: Jekyll Books at The Old Infirmary Located at the entrance to the Village at the end of Shell Rd.

Below: Looking down Shell Rd. from the intersection with Stable Rd.
Below: Looking back down Shell Rd.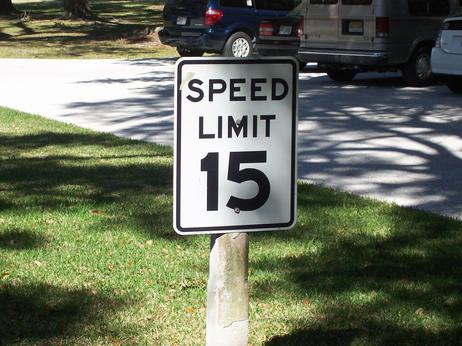 Below: an Oak Tree
Left: The speed Limit in the Village (where cars are allowed) is 15MPH.
Below: A tabby walkway leading to the village.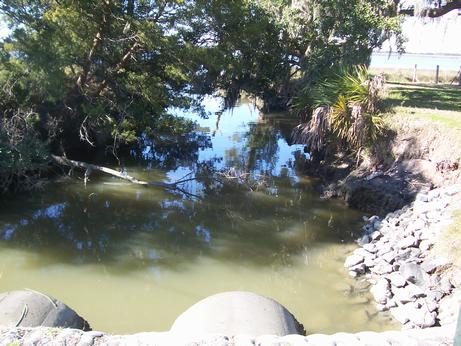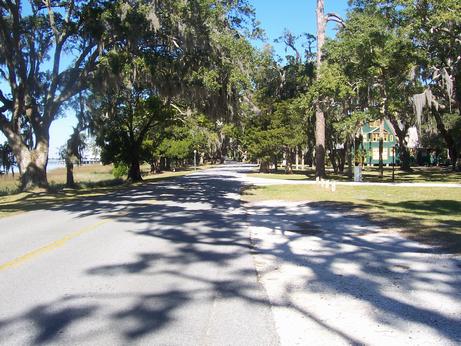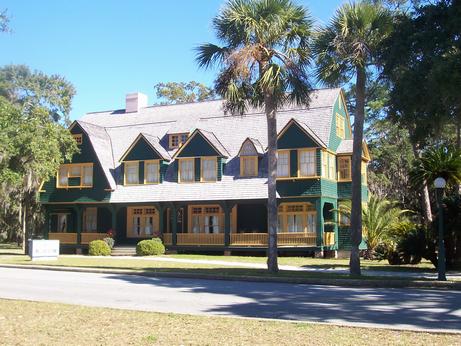 Above left: looking north  into the Village.
Above right: Moss Cottage
Right: One of many light poles in the Village
Below: Goodyear Cottage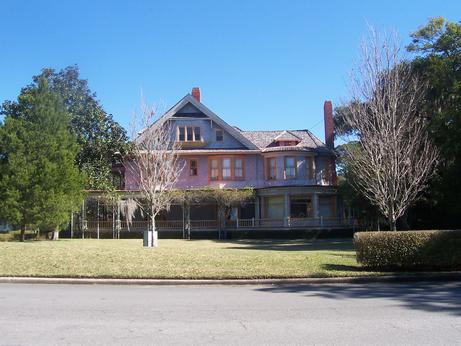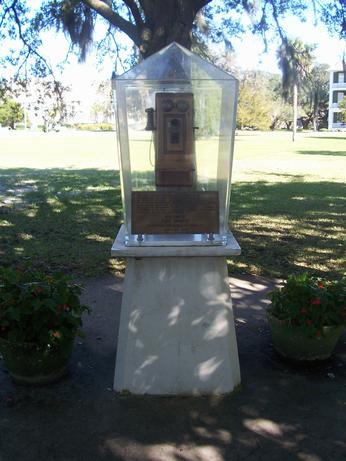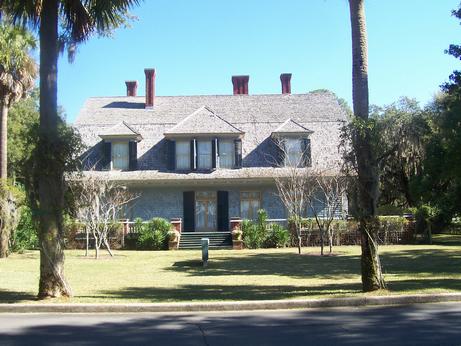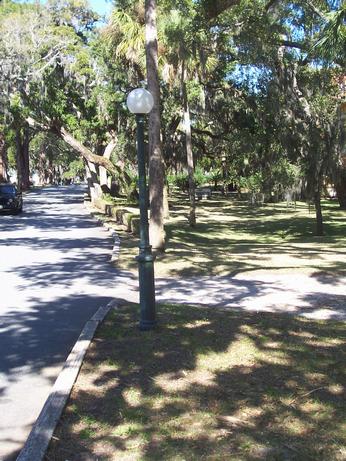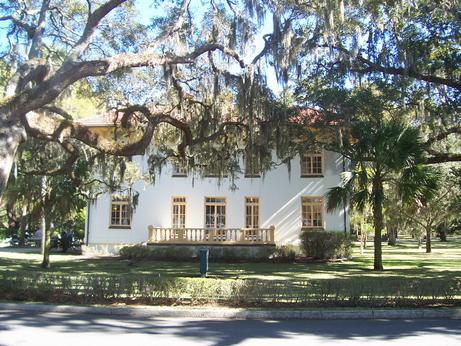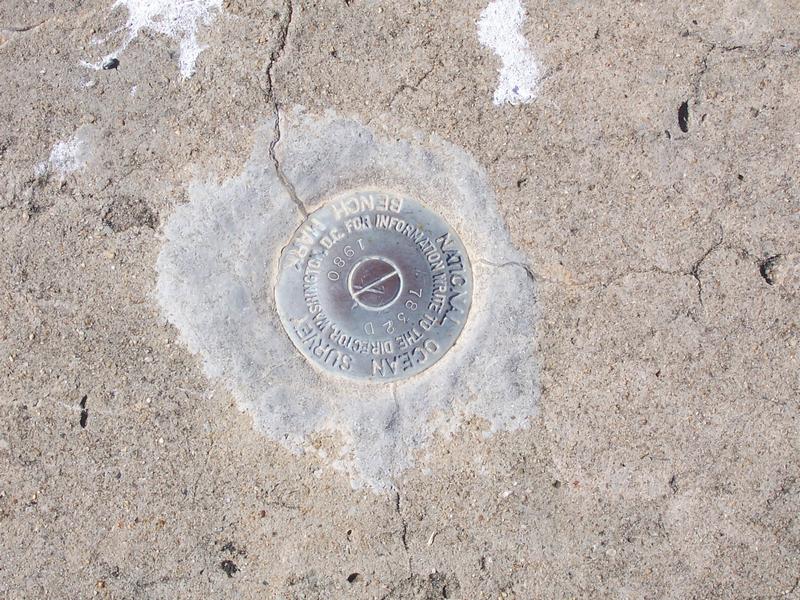 Above Left: Mistletoe Cottage
Above Right: Indian Mound Cottage
Left: The telephone on which the first transcontinental telephone call was made
Below: One of several benchmark discs on or near the seawall on the Jekyll River.
Above: the rear of Moss Cottage
Right: a historical marker describing the purchase of Jekyll Island by the State (note: click for a clearer image - will open in a new window; turn off pop-up blockers first).
Below: a culvert leading to the river.
Below Right: The south entrance to the Village area.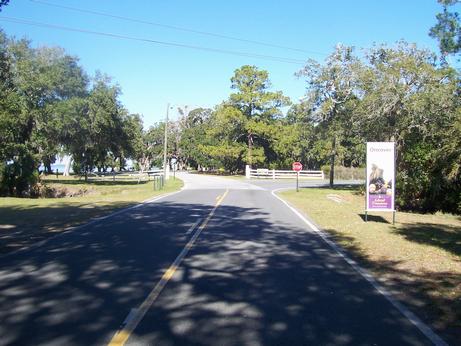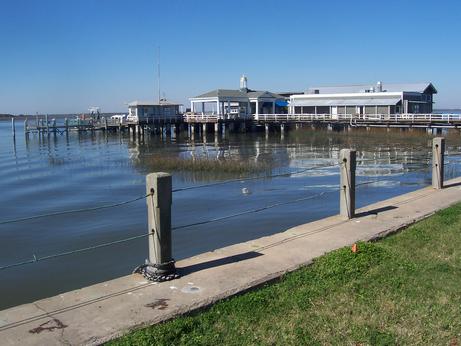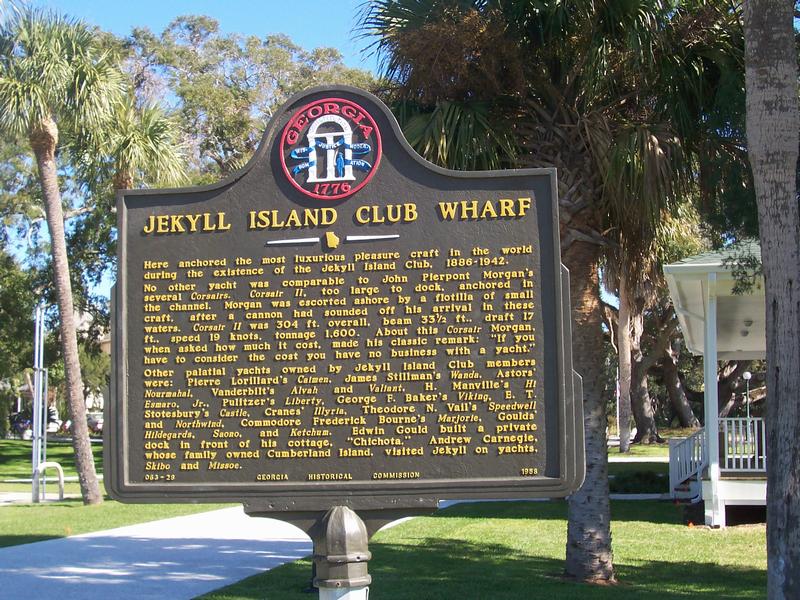 Left: An overview of the area where the benchmark above is located.
Below: Historical marker for the Jekyll Island Club Wharf. (Click for a clear image.)
Left and Below left: more benchmarks at the Wharf
Below: The below left benchmark overviewed with GPS coordinates.  (click for clearer image)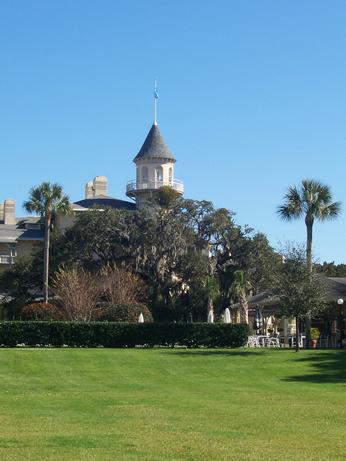 Left: The famous tower on the Jekyll Island Club Hotel.
Above: a tabby pathway along the seawall and the Wharf.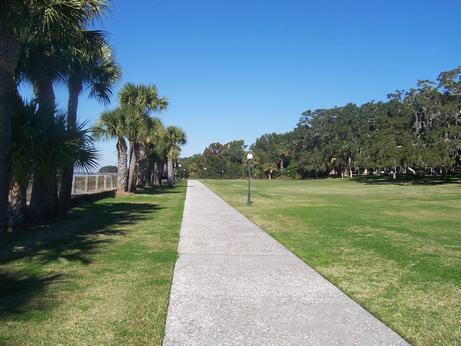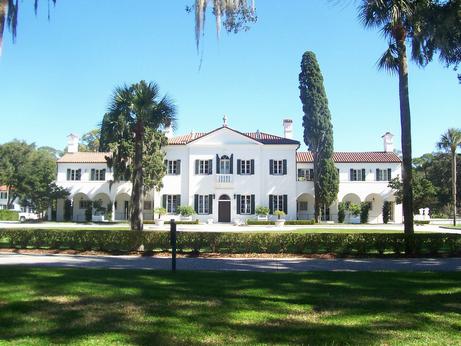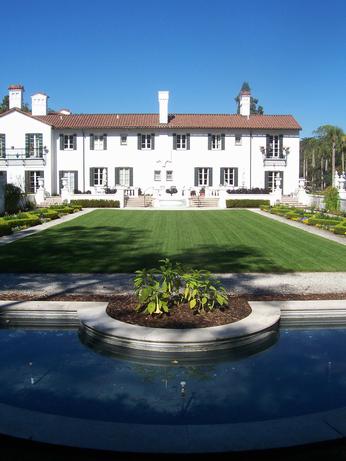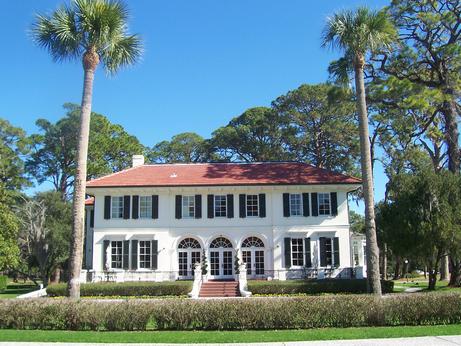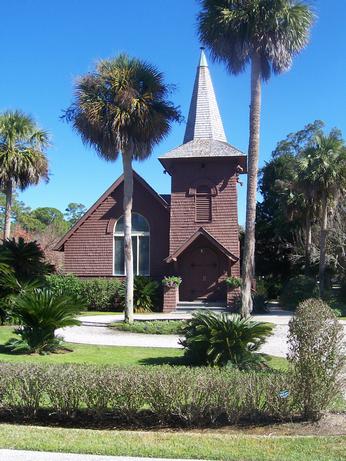 Above Left: The Wharf and Lattitude 31 Restaurant
Above Right: An airplane of approach to the Jekyll Island Airport.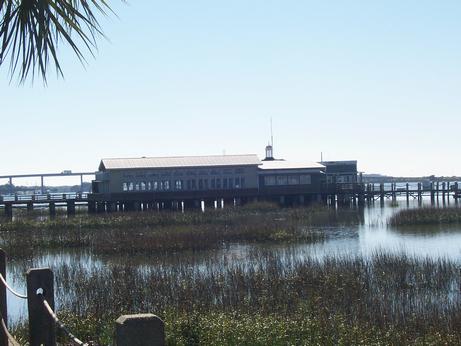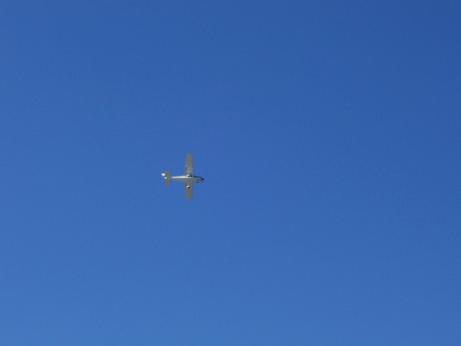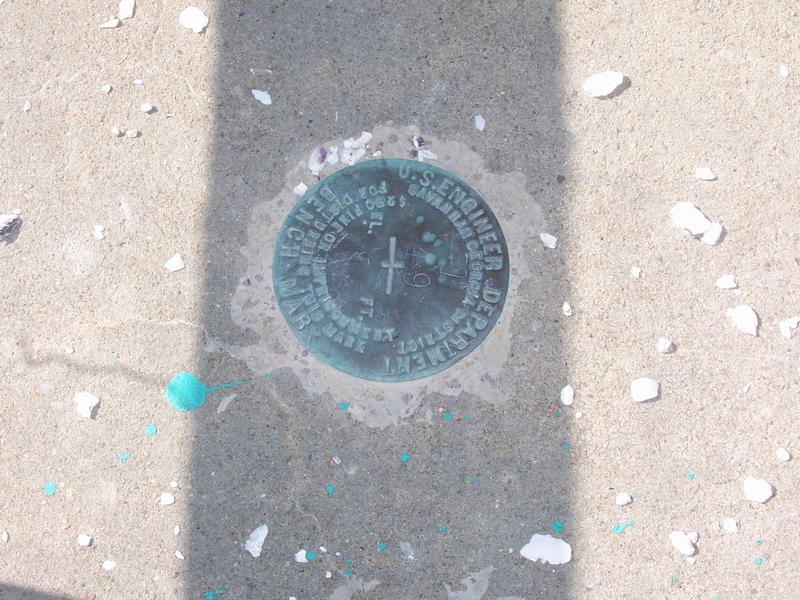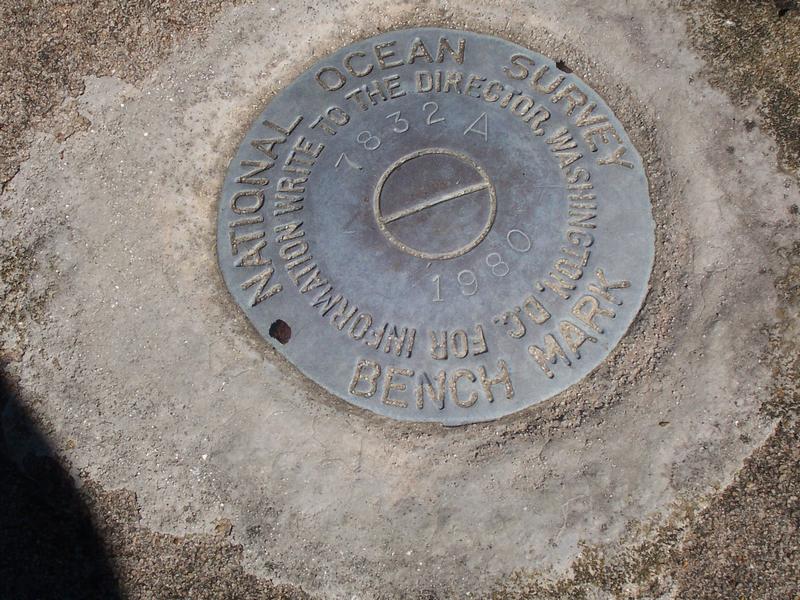 Above and Right: Crane Cottage

Left: Faith Chapel

Below Right: Cherokee Cottage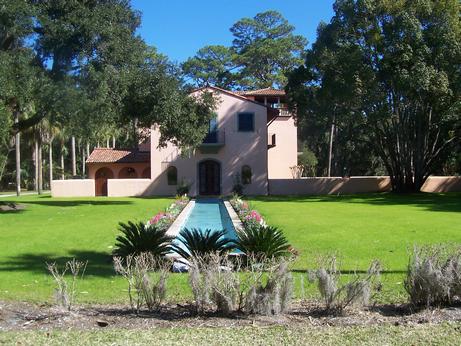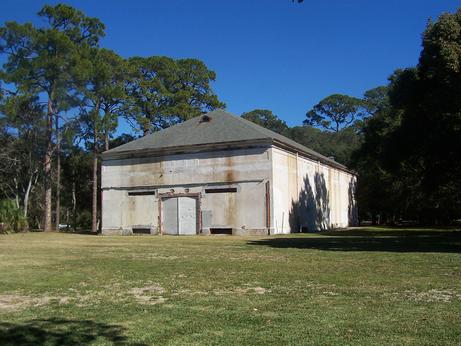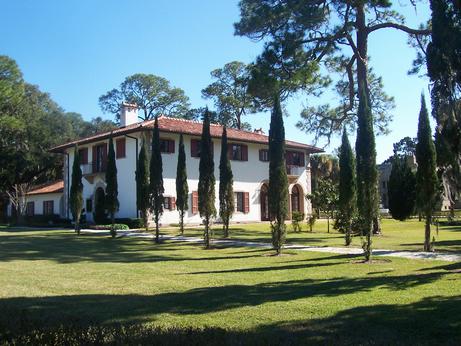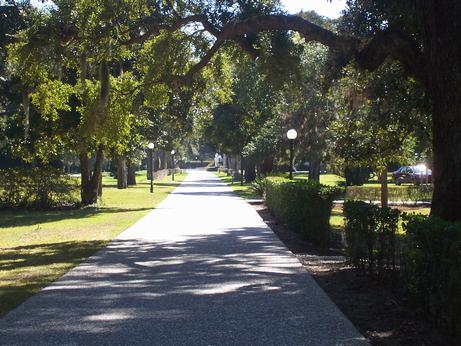 Above Left: Villa Marianna   Above Right: An unknown building (possiblly a storage building for the Island Authority?)


Below Left: Villa Ospo           Below Right: Looking down a tabby pathway.
Above Left: A water fountain.

Above Right: The Jekyll Island Authority Offices.

Left: Jessup Lane.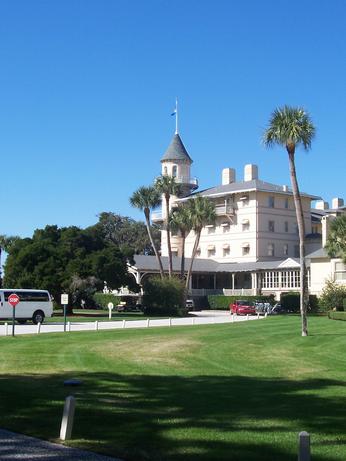 Left: The famous tower again.
Above Right: The Jekyll Island Club building.
Below Left: The DuBignon Cottage
Below Right: The DuBignon Cottage and a skittish cat.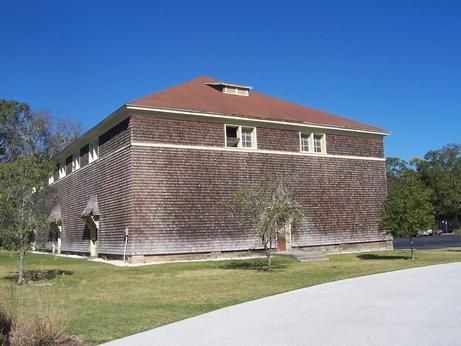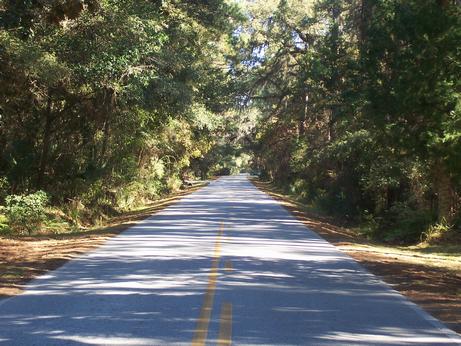 Above left: The JP Morgan Tennis Courts (falling into disrepair)  Above Right: Shell Road heading back to the beach.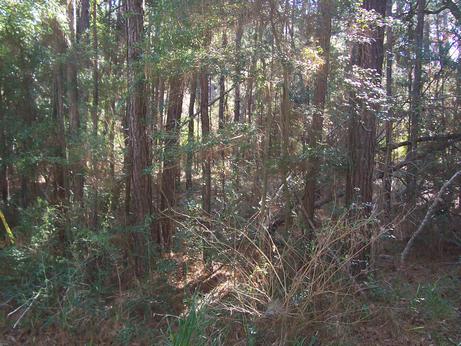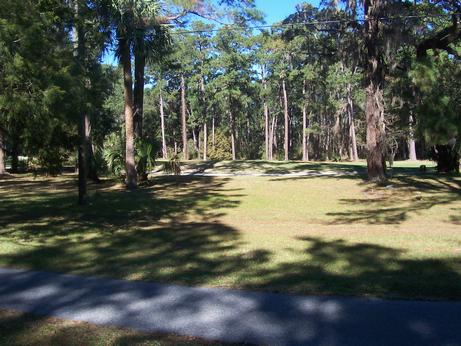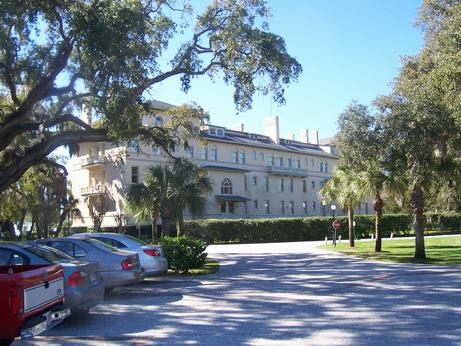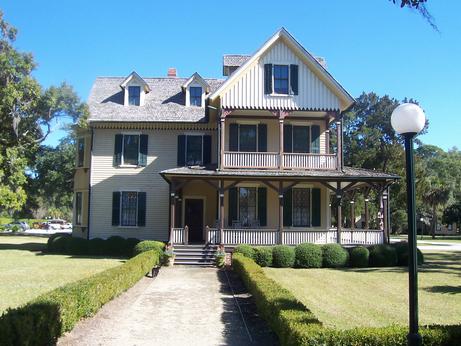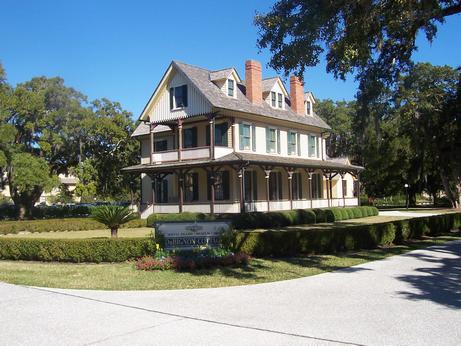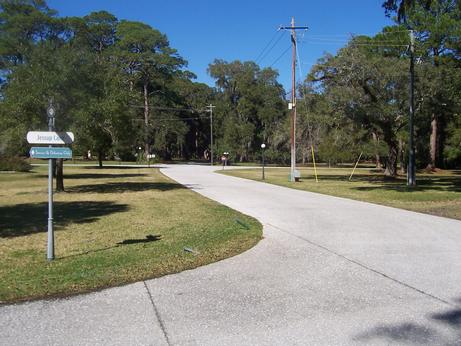 Above Left: Undisturbed - which 65% of Jekyll is per Georgia State Law
Above Right: Disturbed - which the developers would like to do to the undisturbed 65% of the Island.  This is looking over a golf course, BTW.