A list of some of my favorite non-chain or small chain restaurants to get a bite to eat.
Note: all GPS coordinates are approximate and in degrees.
Matteo's Italian Restaurant
100 Cary St
Brunswick, GA 31520
912-267-0248
I-95 and US Hwy 341 (Exit 36-B)
In Best Western Brunswick Inn
GPS: 31.223N, 81.526W
The Georgia Pig BBQ
2712 US Hwy 17 South
Brunswick, GA 31520
912-264-6444
I-95 Exit 29
GPS: 31.136N, 81.570W
Chicago Pizza

8206 Philips Hwy
Jacksonville, FL 32256
(904) 731-9797
SW corner of the intersection of Phillps
Highway (US 1) and Baymeadows Rd
(FL152) in back of shopping center.
GPS: 30.219N, 81.586W (approximate)
Maria's Place Italian Restaurant
13170 Atlantic Bl (FL-10) #26
Jacksonville, FL 32225
904-221-9222
Publix Shopping Center
GPS: 30.319 N, 81.462 W
The Italian Courtyard
350 West Cocoa Beach Causeway
(FL-520)
Cocoa Beach, FL 32931
321-783-0413
Just west of the junction of FL-520 and Fl-A1A

GPS:

Mario's Italian Restaurant
831 Wayne Ave (PA-316)
Chambersburg, PA 17201
717-263-9397
I-81 Exit 14, just west of exit.

GPS:
Mud Cat Charlies
250 Ricefield Way
Brunswick, GA 31520
912-261-0055
Off US 17 at the Altahama River (Glynn/McIntosh  County line) in the Two-Way Fish Camp

GPS:
Goombah's
11018 St. Augustine Rd
Jacksonville, FL 32257
904-292-0600
I-295, Exit 3, head North

GPS:
Sorrento's Delicatessen
1344 W. International Speedway BL
(US-92)
Daytona Beach, FL 32114
386-255-1817
I-95, Exit 261, East - in K-mart Plaza
GPS:
Stavro's Pizza House
262 South Beach St
Daytona Beach, FL 32114
386-258-5041
Downtown Daytona Beach

GPS:
Baxter's Smokehouse Blues and BBQ
1934 Blowing Rock Rd
Boone, NC 28607
828-262-0002
GPS: 36.198 N, 81.656 W
Mama Maria's Italian Restaurant
2025 West Main St
Salem, VA 24153
540-389-2848
I-81, Exit 137
GPS: 37.288N, 80.094W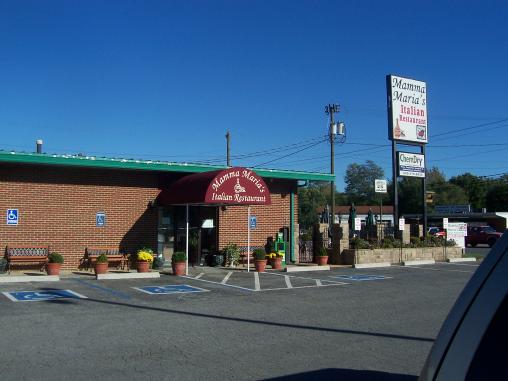 Grandma's Pancake House
US 441 and US 19
Cherokee, NC 28719
828-497-9801
GPS: 35.477N, 83.321 W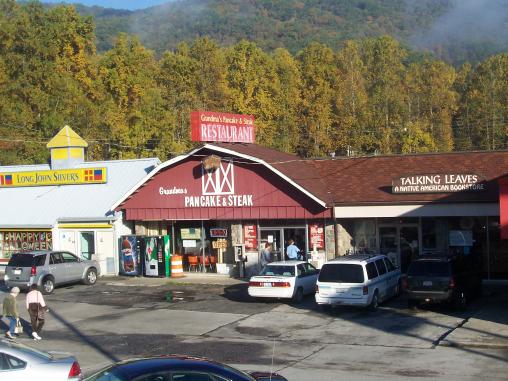 Mullet Bay
512 Ocean Bl
St. Simons Island, GA 31522
912-634-9977
www.mulletbayrestaurant.com
FJ Torras Causeway to Kings Way (First right after entering St. Simons Island) On right after passing Mallory St.
GPS: 31.1364N, 81.3949W
La CucinaItalian Grill and Bar
140 Lakes Bl
Kingsland, GA 31548
912-576-4100
I-95m Exit 3, East, Next door
to Country Inn and Suites
GPS: 30.7893N, 81.6503W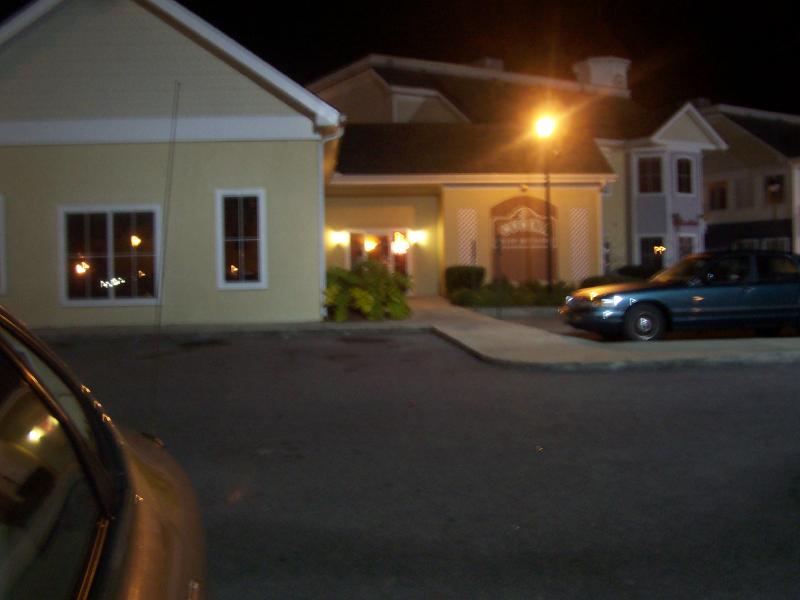 Lock 24 Restaurant
33 Water St
Baldwinsville, NY 13027
(315) 635-2794