Abby had the misfortune to have torn the Cranial Cruitiate Ligaments in both of her knees. These pics are of her after the second operation.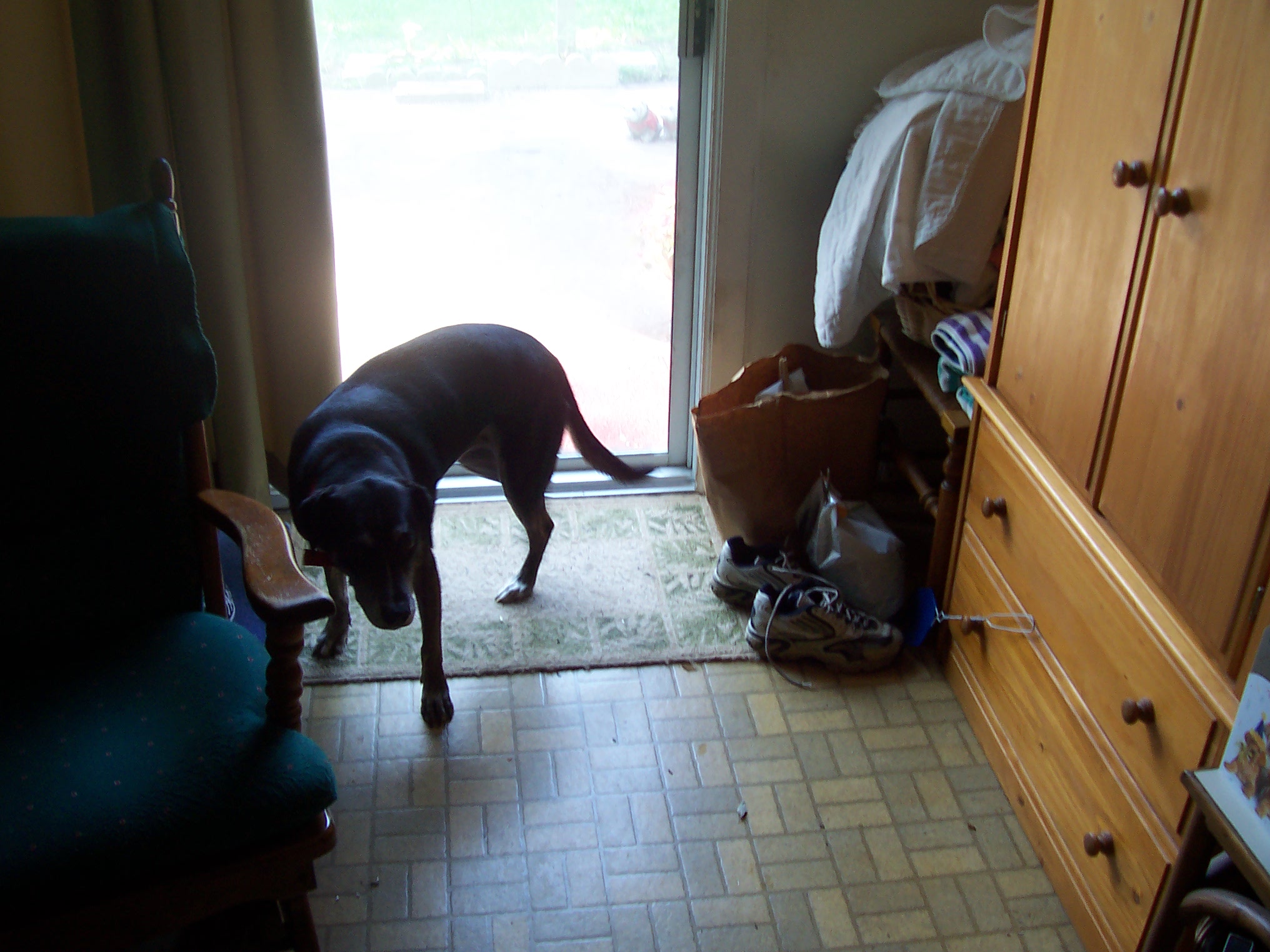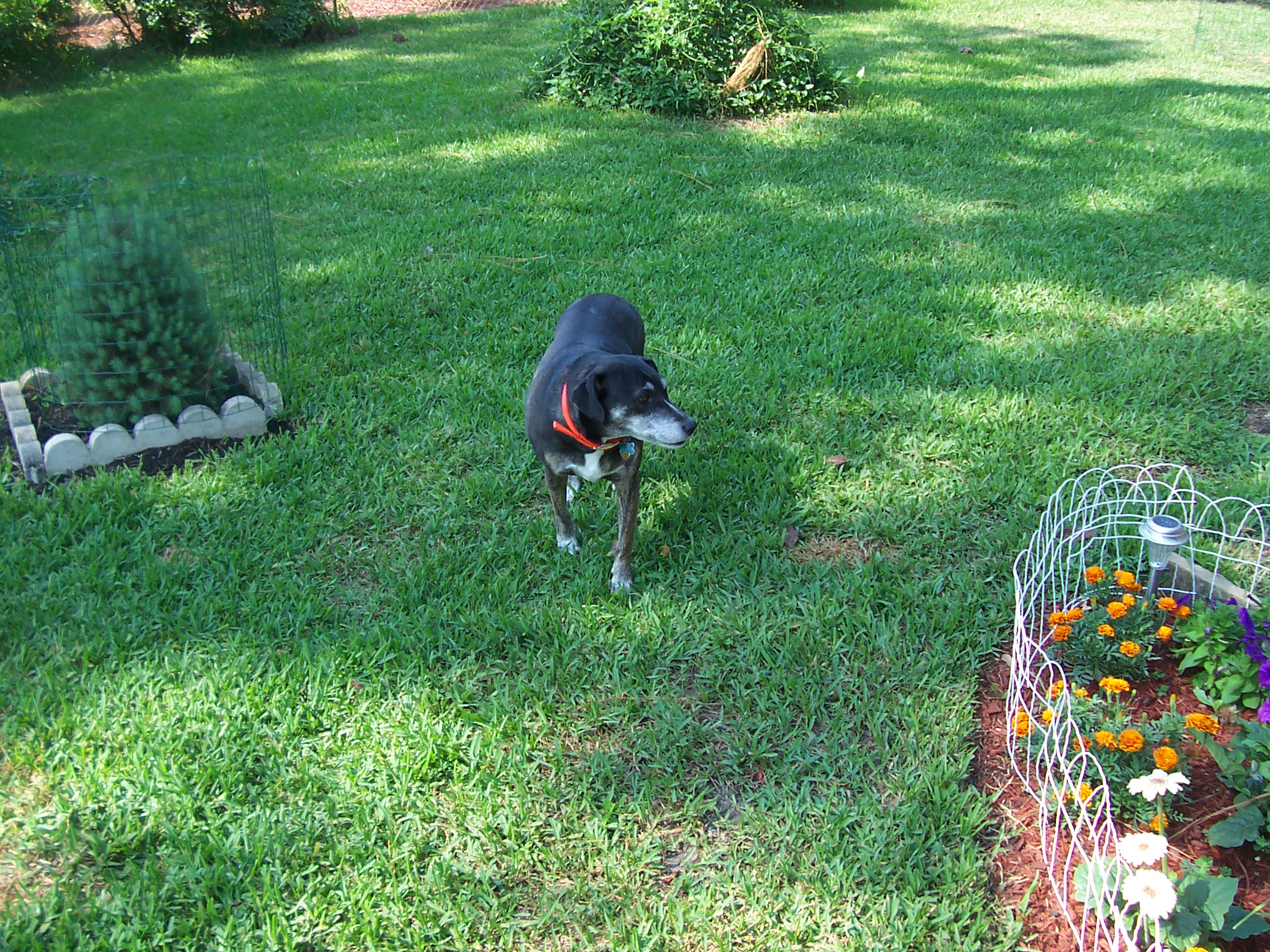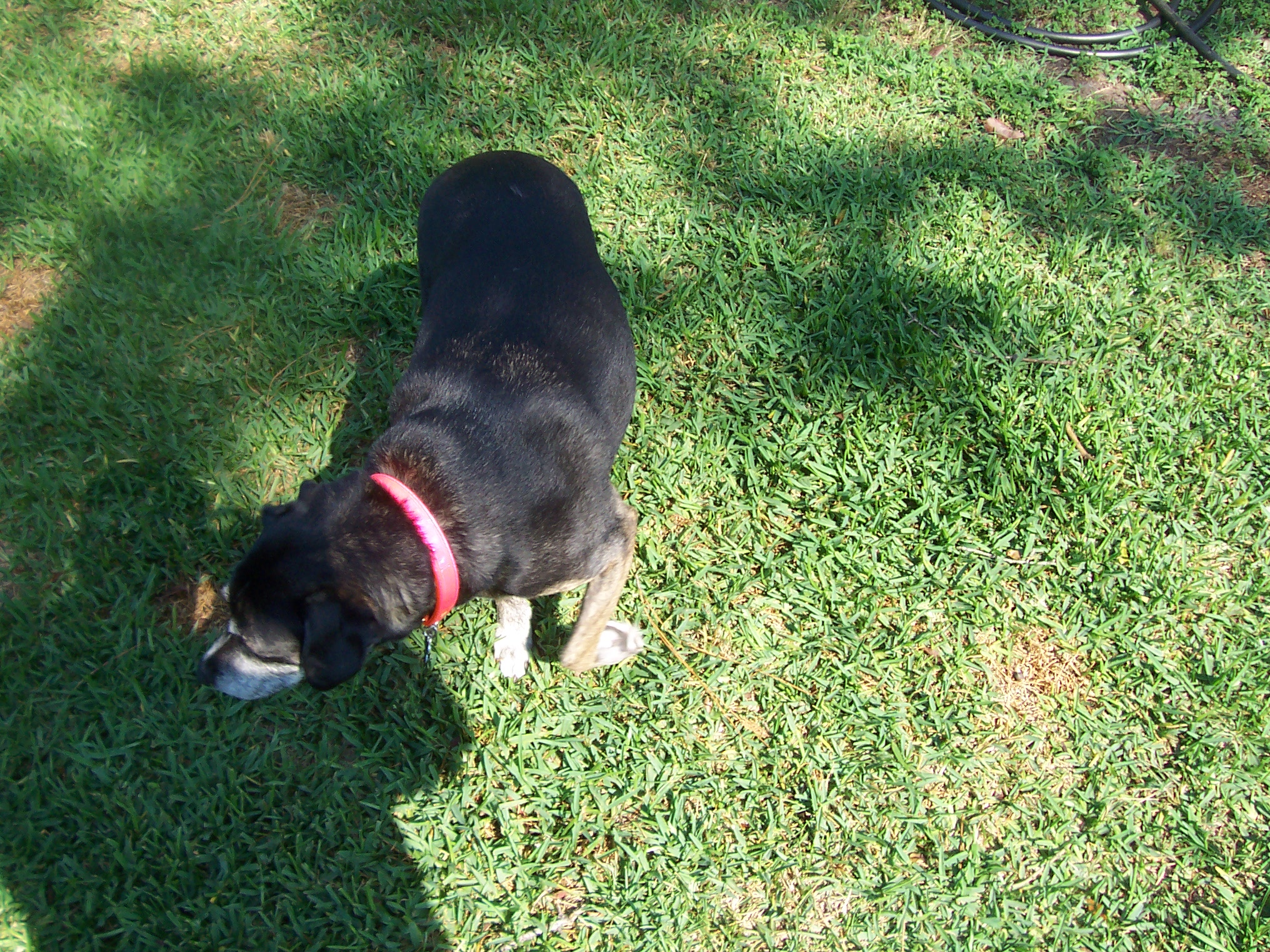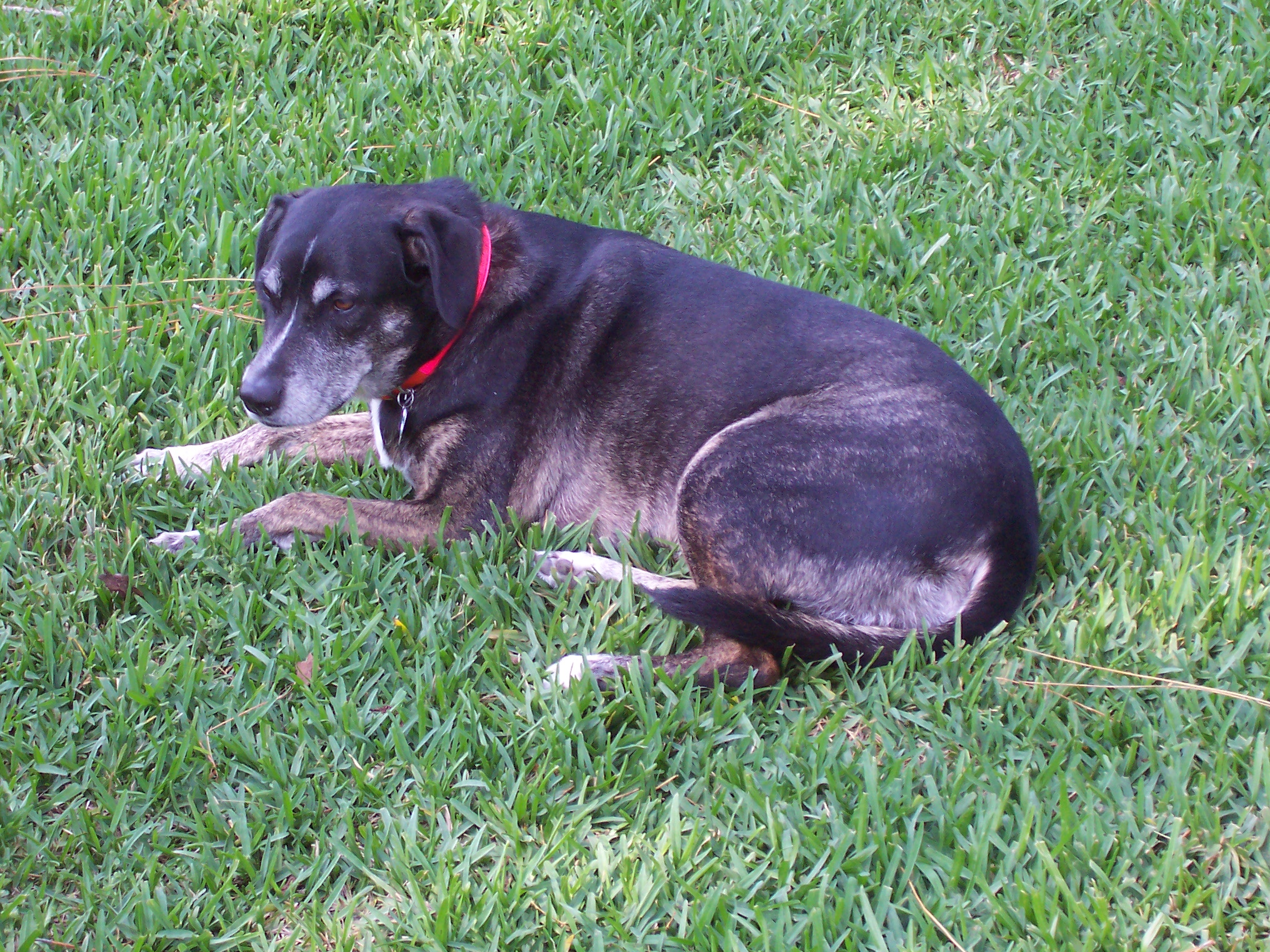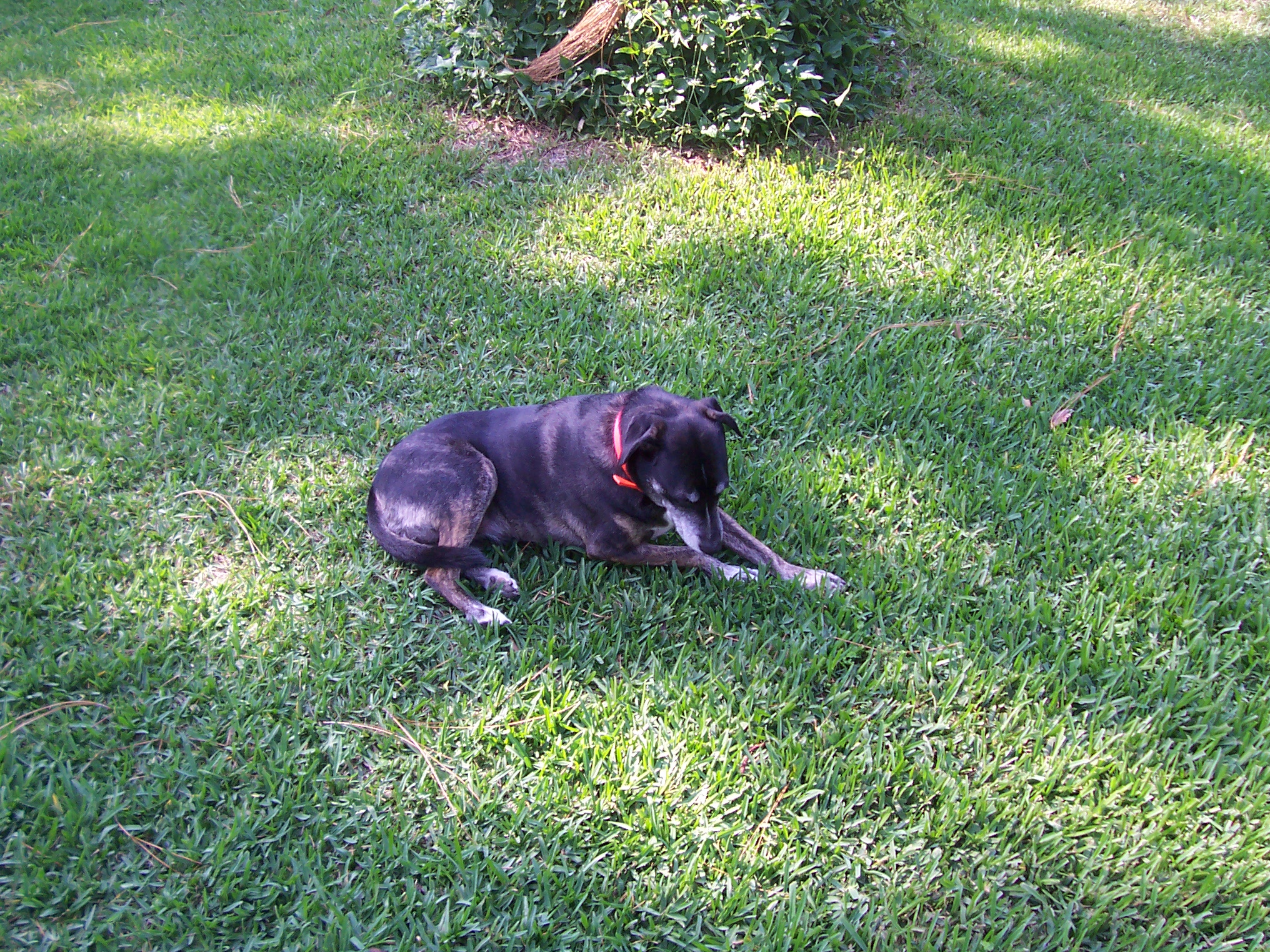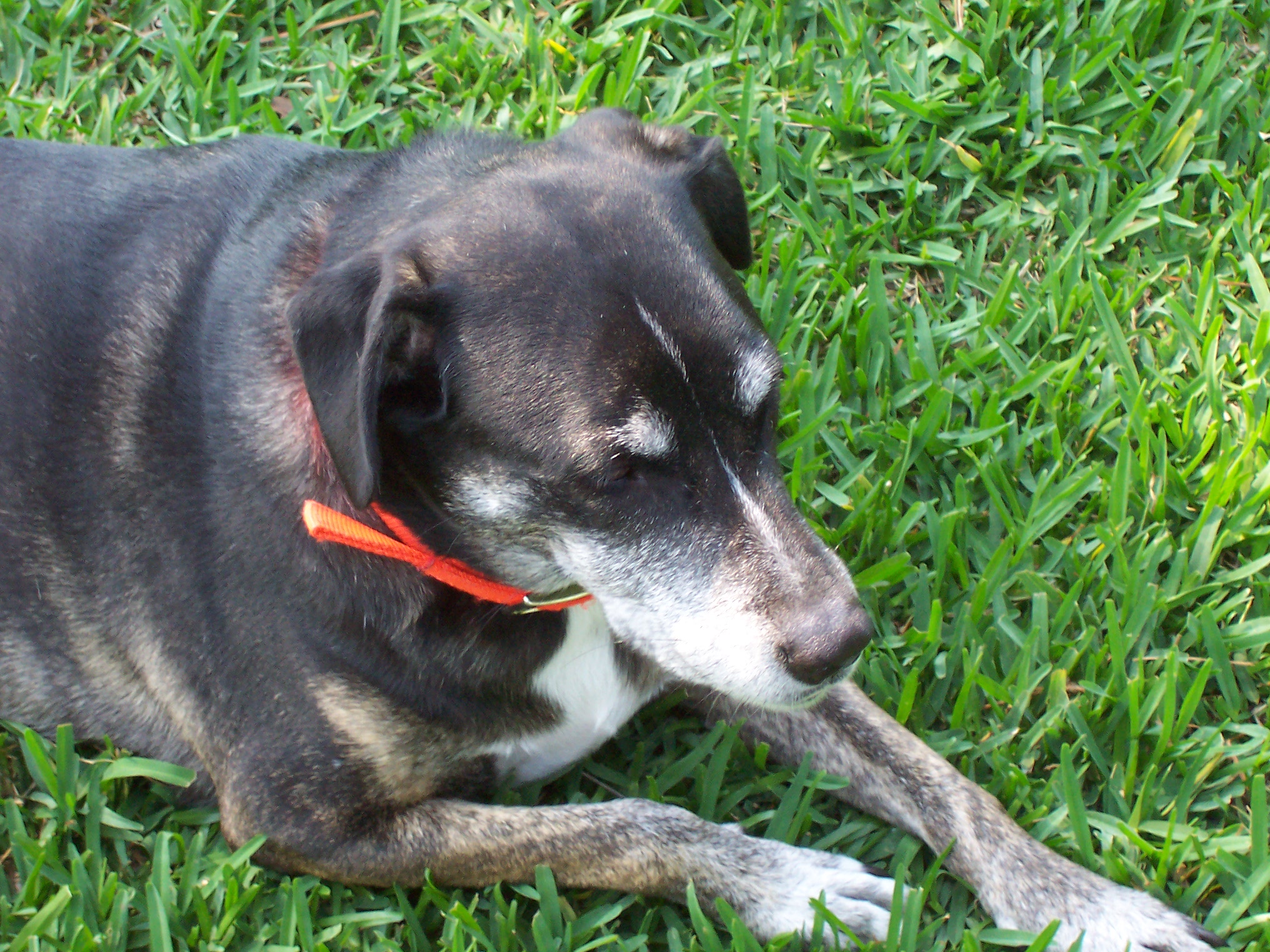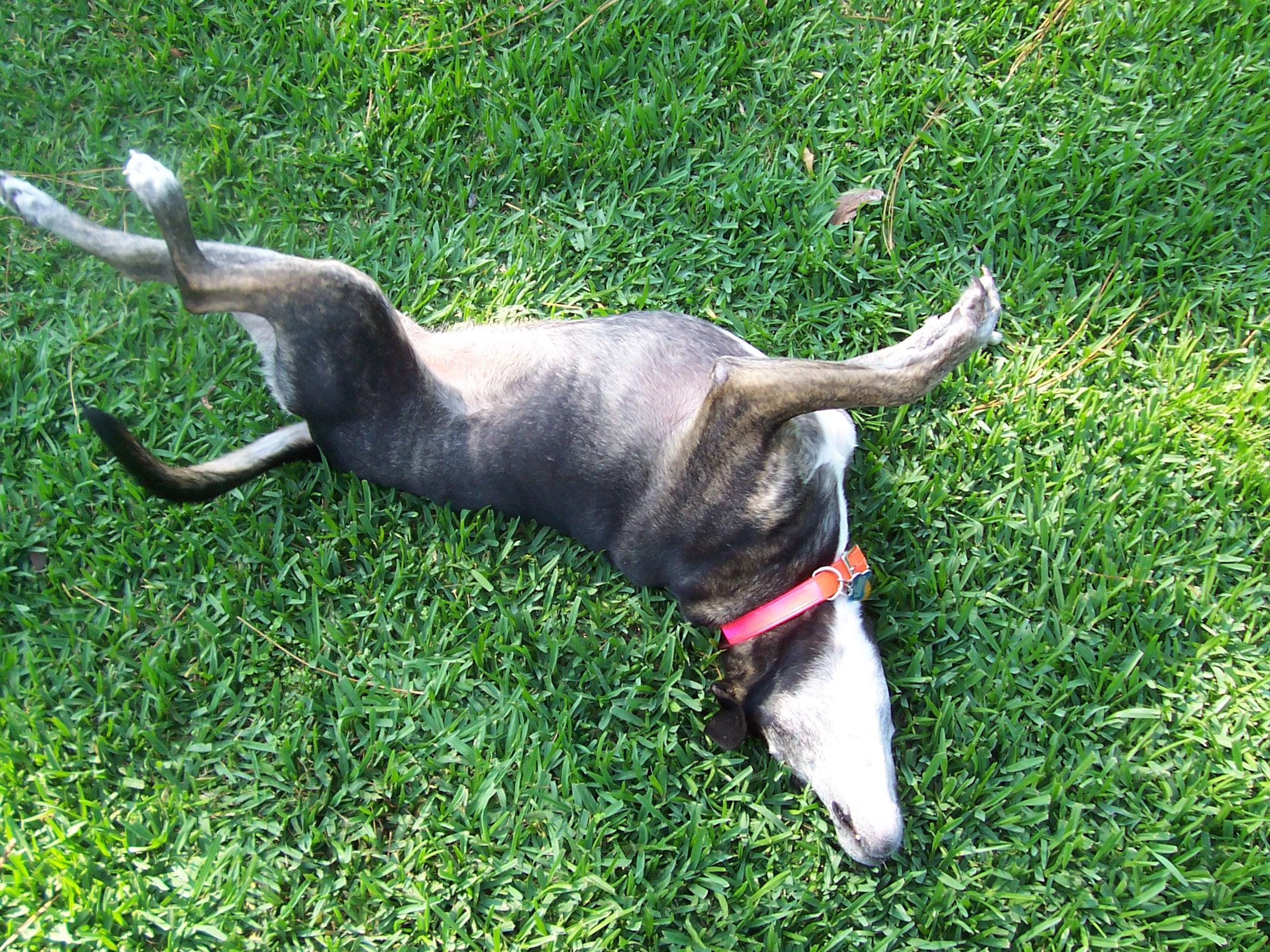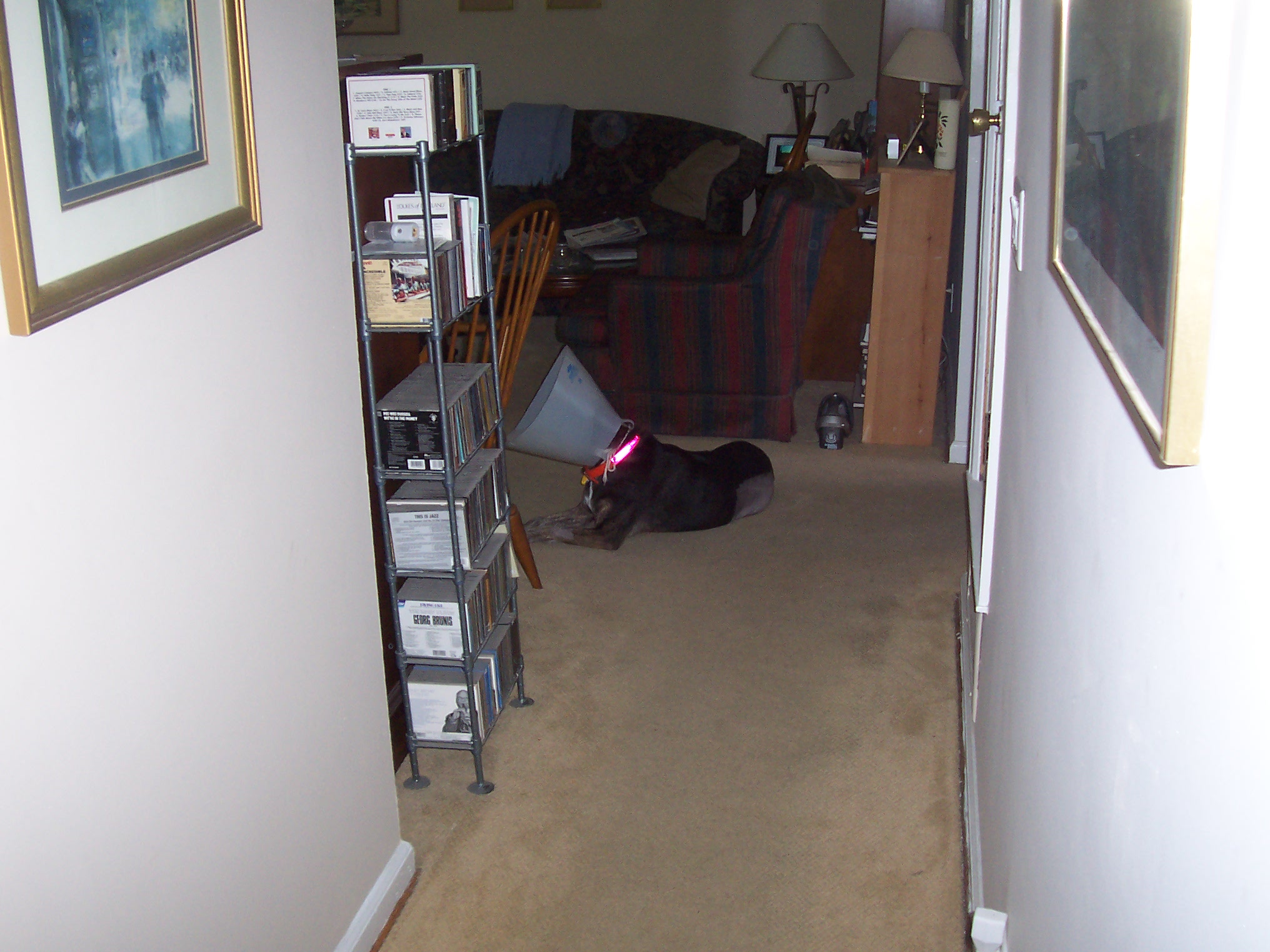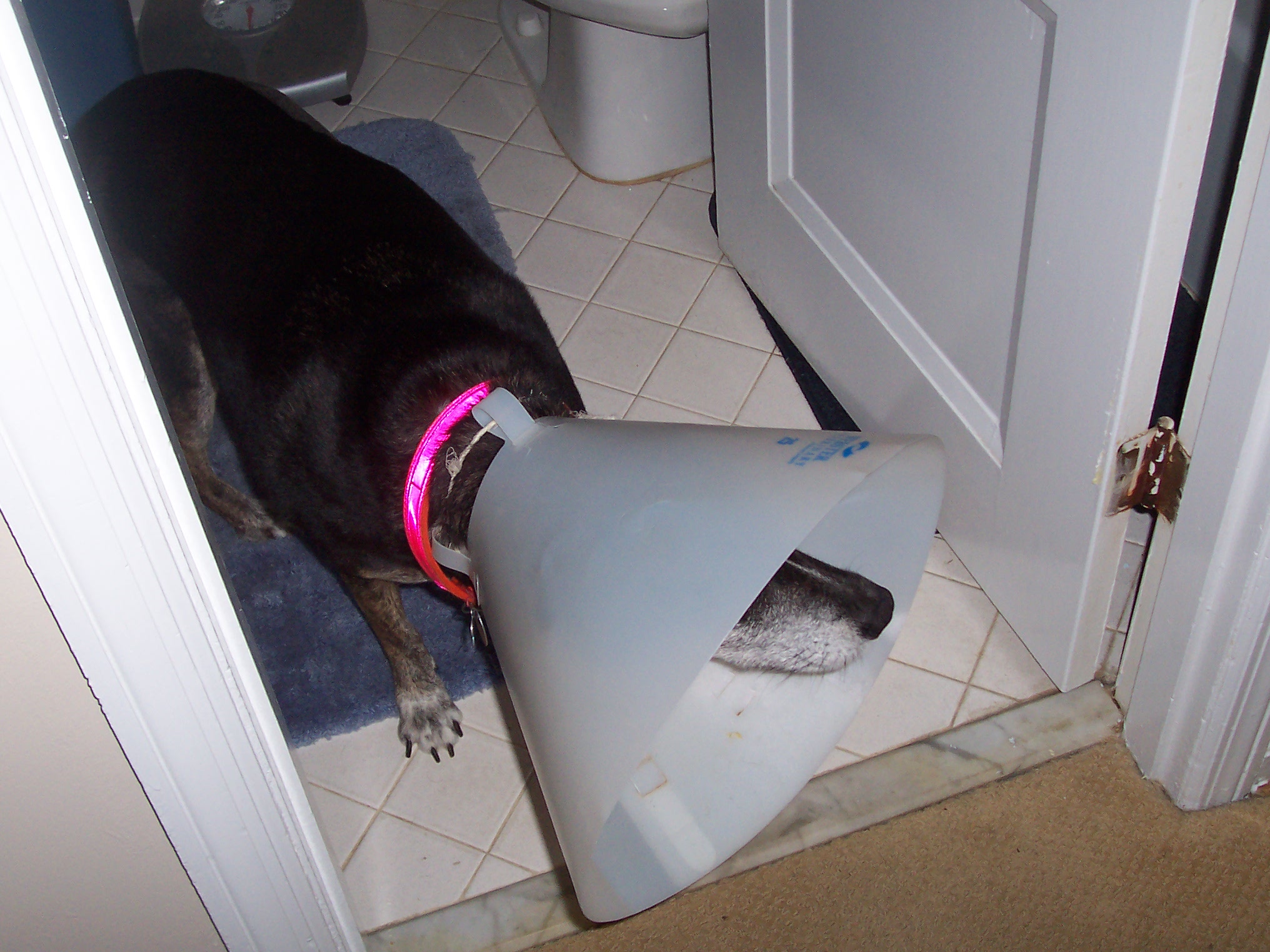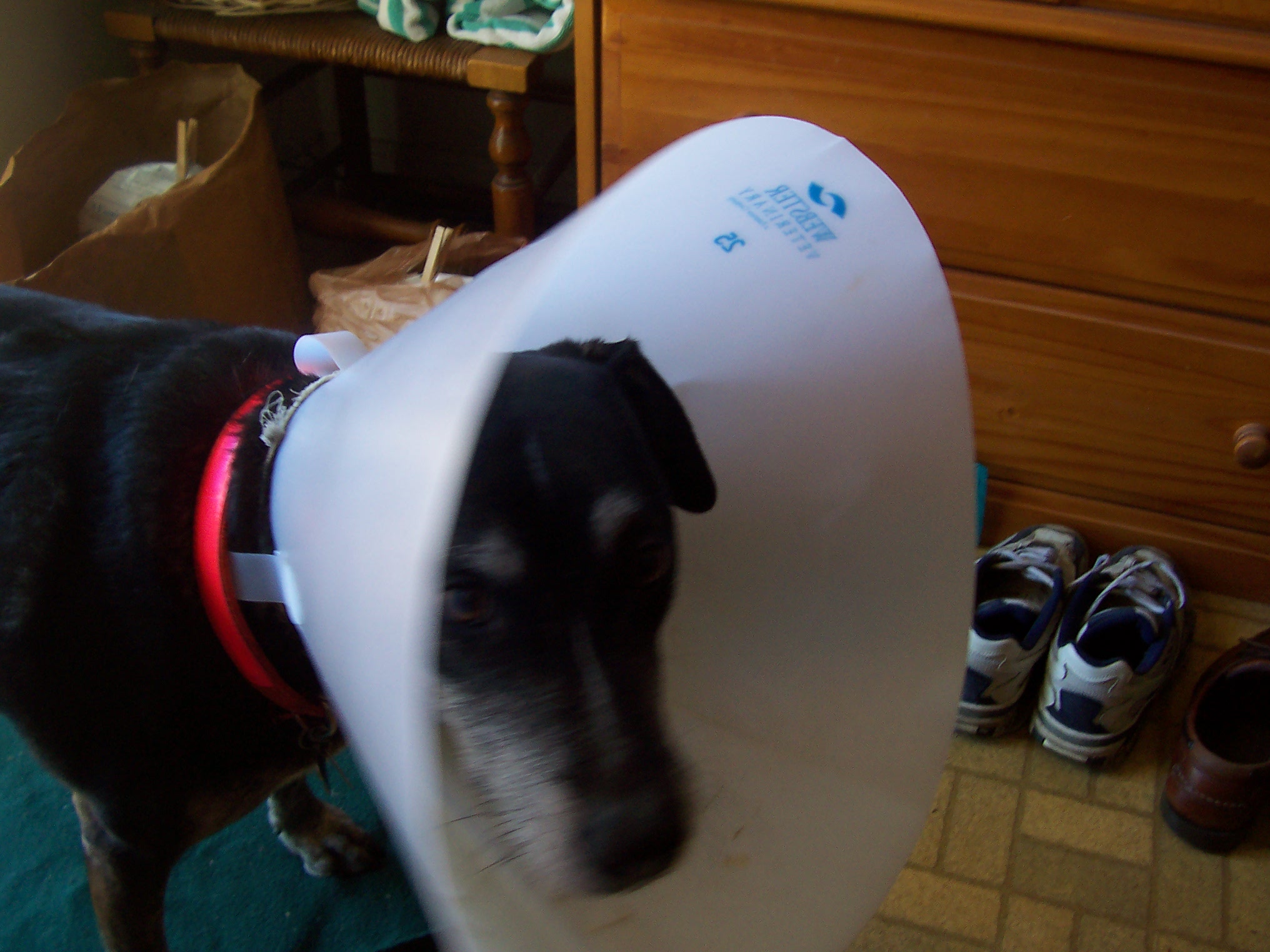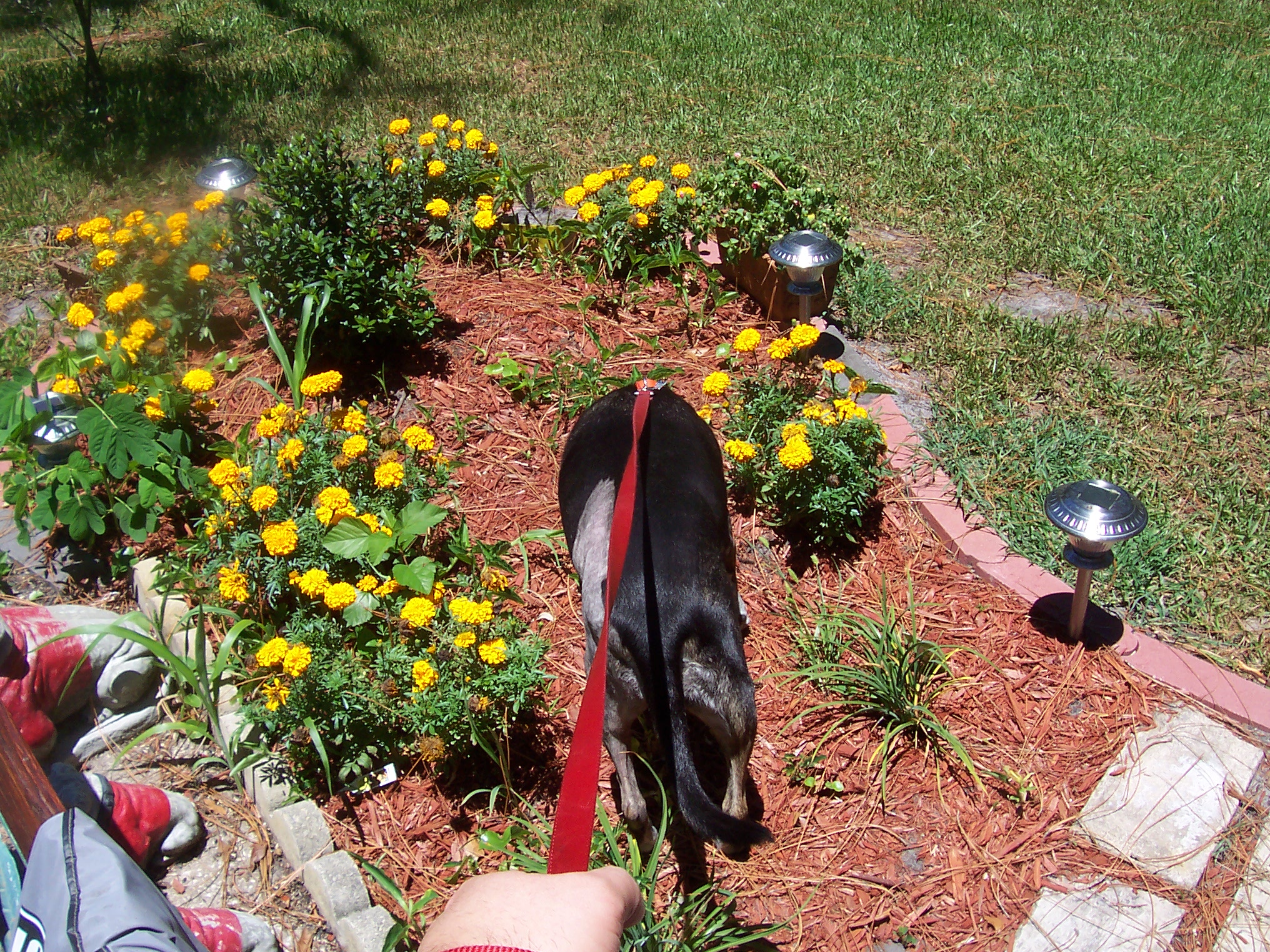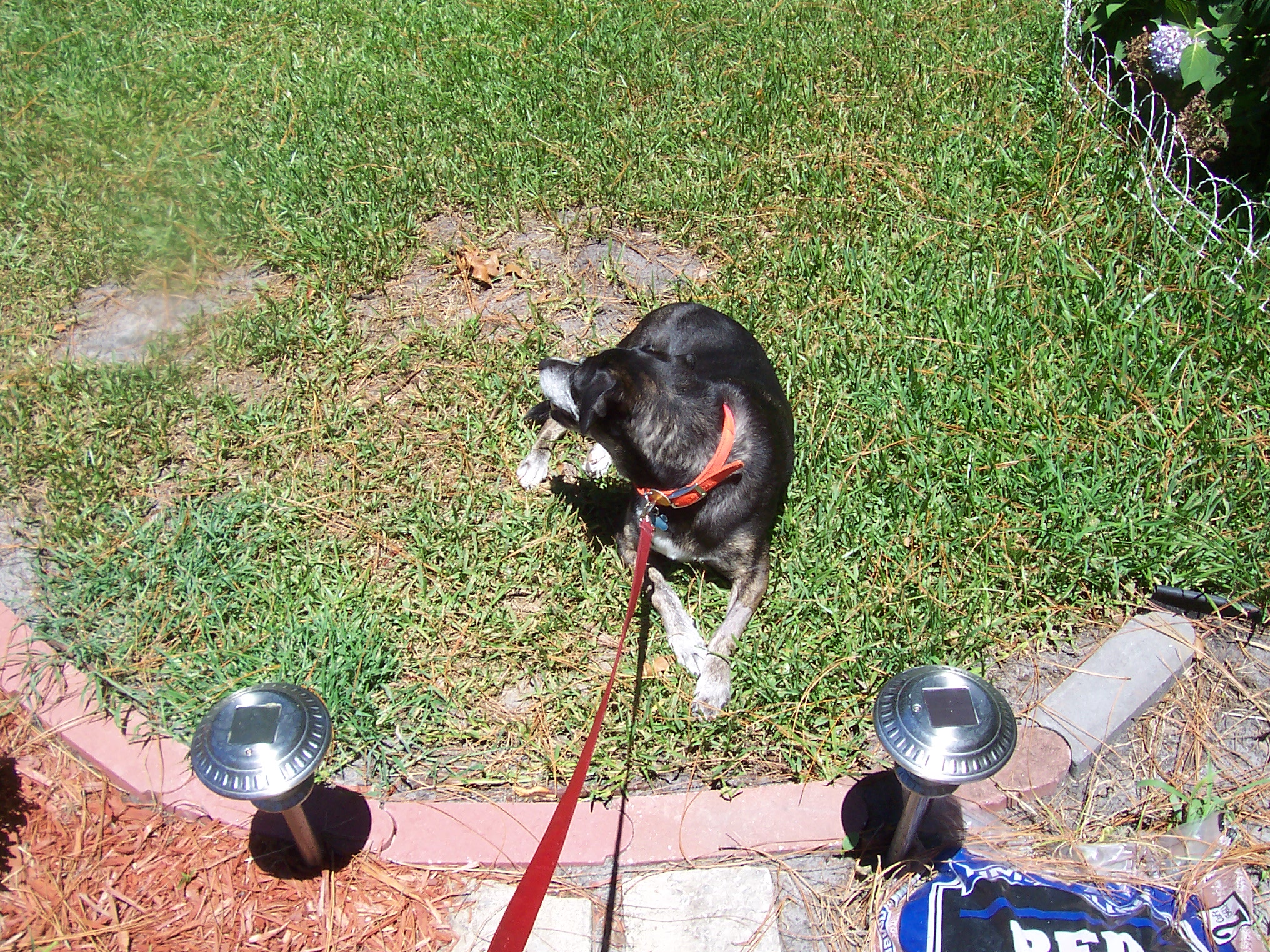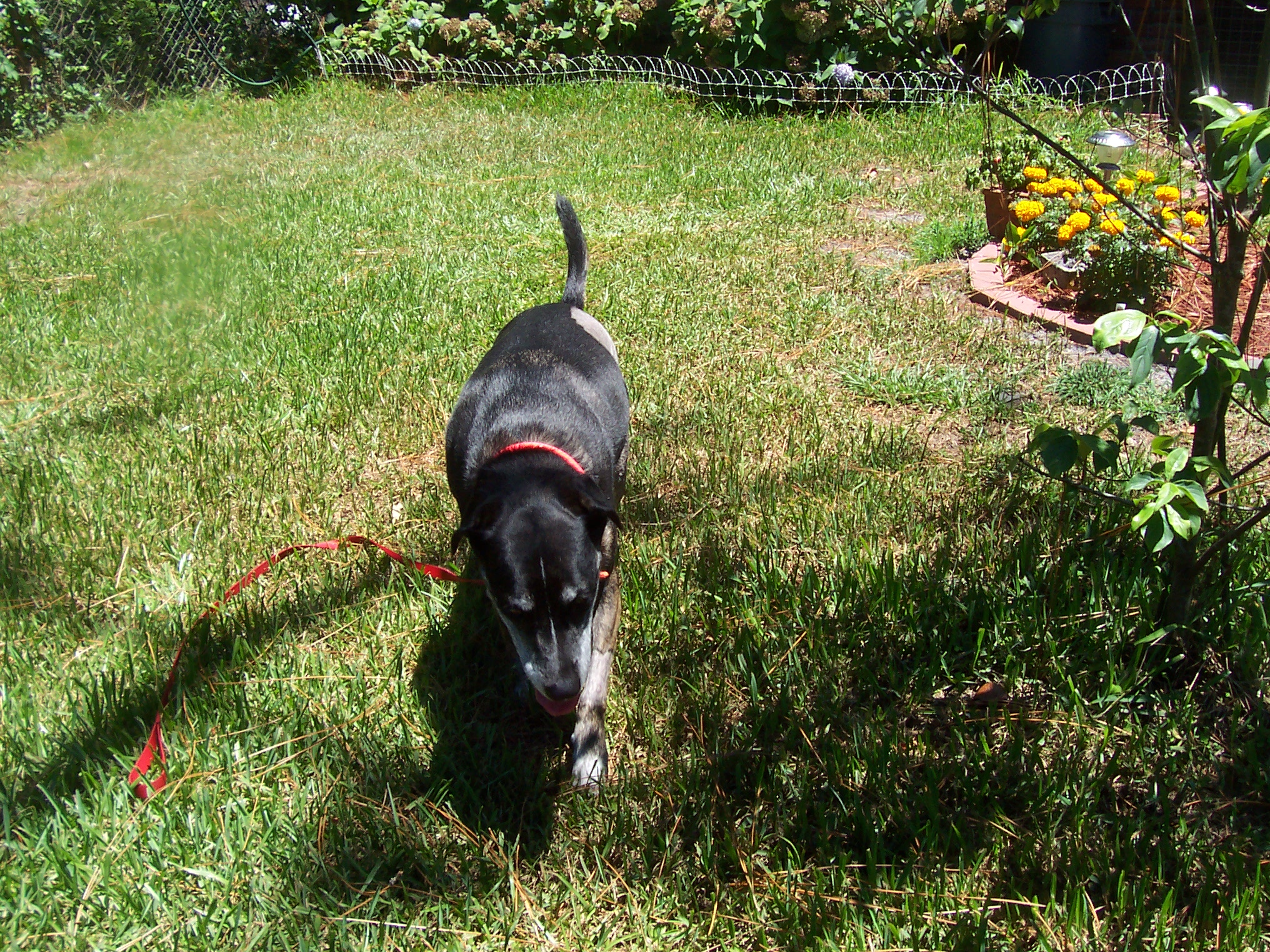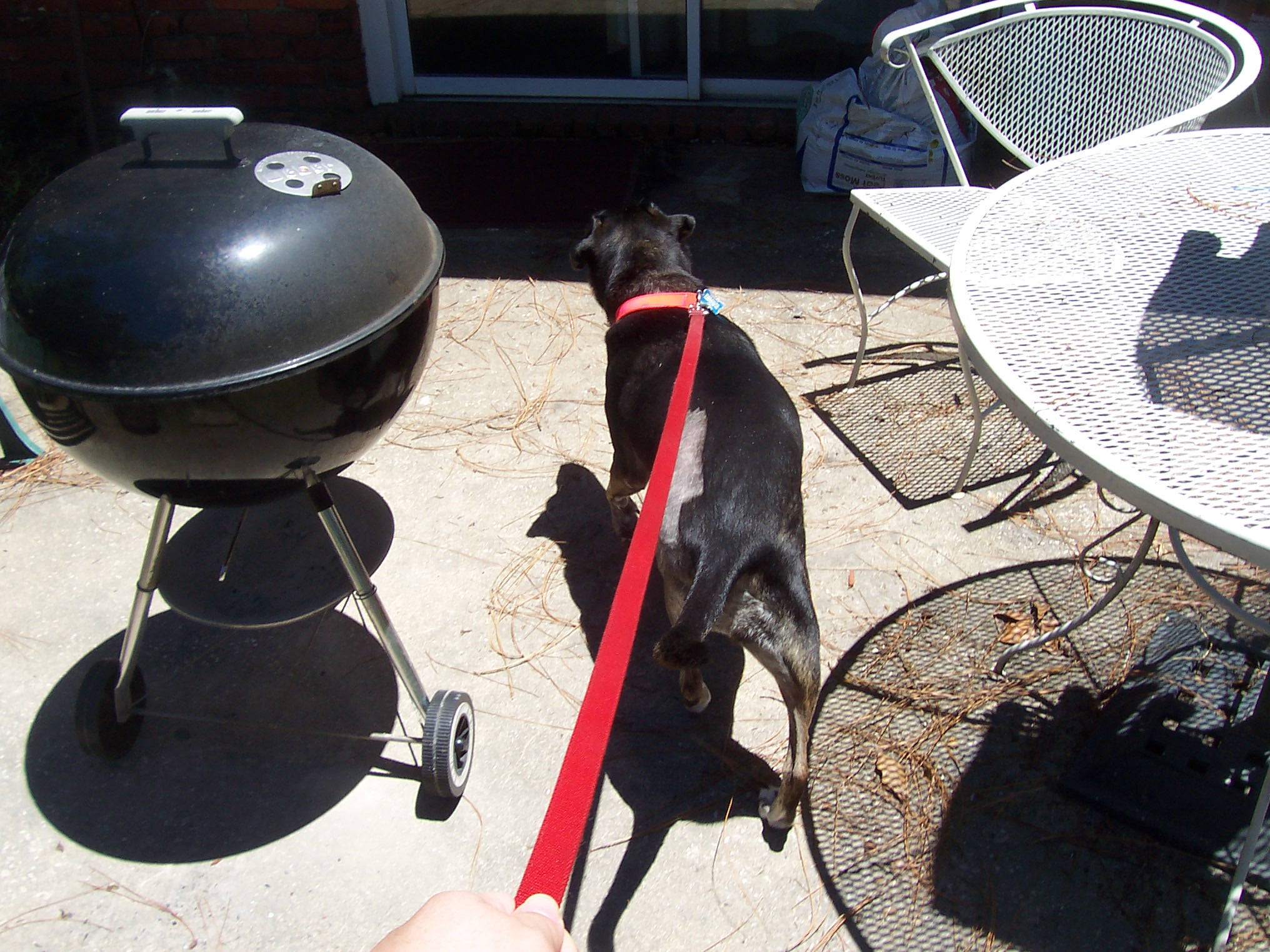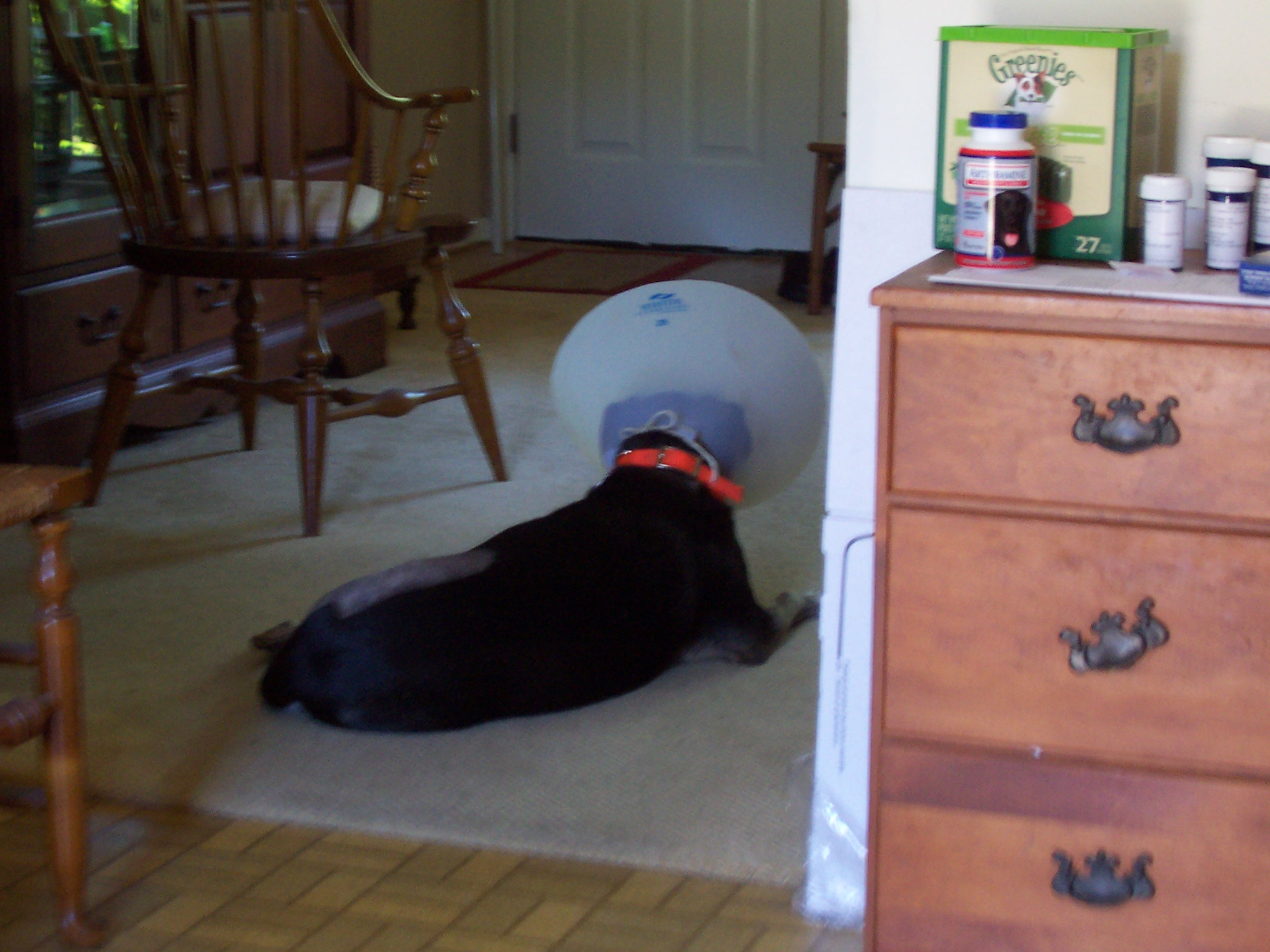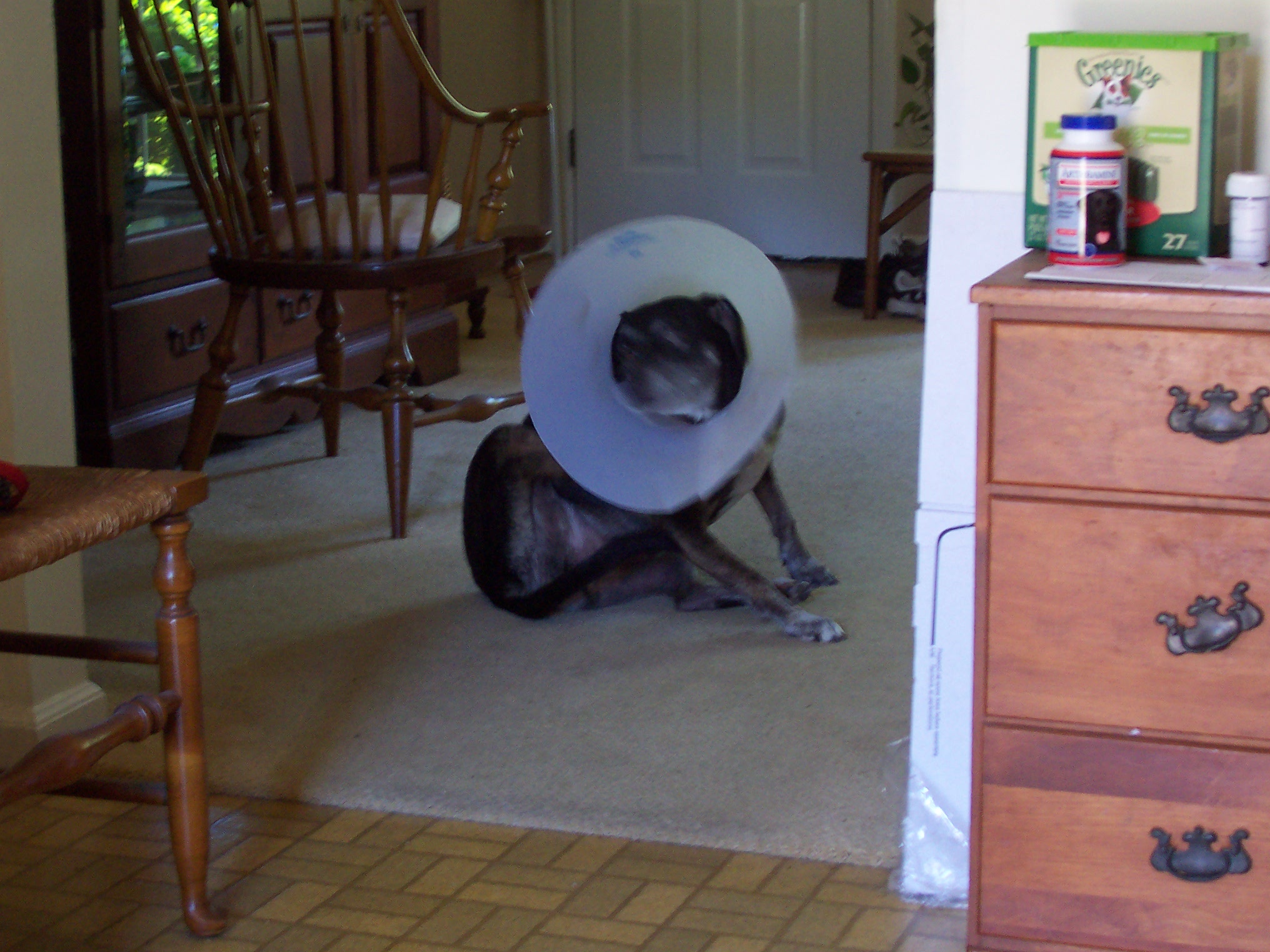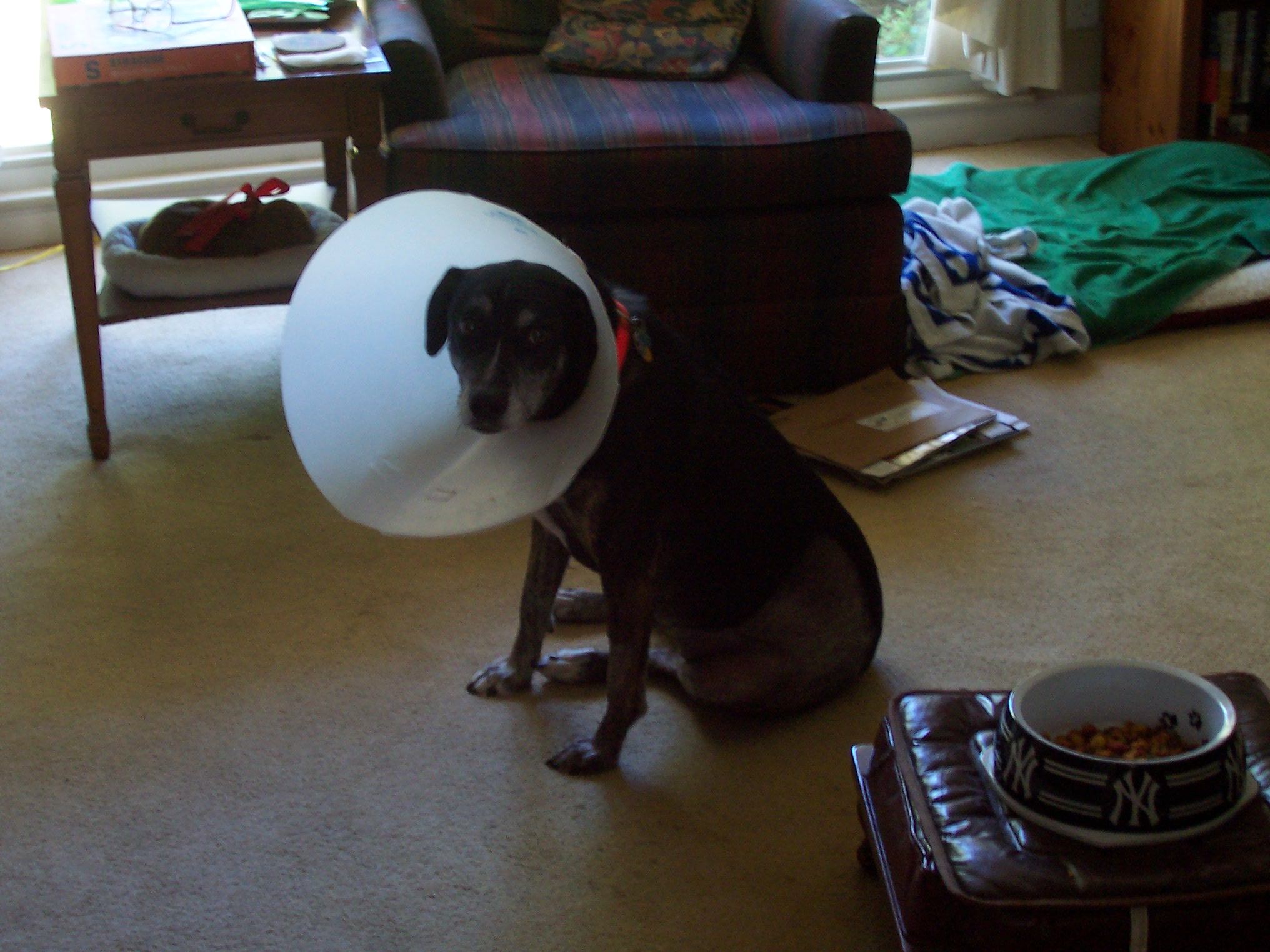 At the door fixing to go out.
Looking around the yard. This was before the operation as she still has the fur on her left leg..
The first of the post operation pictures. She had to ear that collar for two weeks while the stitches healed (to keep her from pulling them out). We did take the collar off from time to time, though.
My bathroom is Abby's favorite hiding place. Especially during a storm.
Not a very happy dog right now....
Quit trampling my garden! During the post operation period, she wasn't allowed to run at all. Hence, she was on a leash every time she had to go outdoors
Probablly time to take the collar off so she can eat...